About us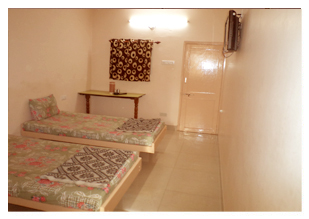 Welcome to V.R.P. Guest House
V.R.P. Guest House is a small high-quality establishment Ideal for both the business visitor and for families visiting Bhuj-Kutch, India. We are situated in the heart of Kutch-Bhuj, whilst in a quiet suburban setting. The hotel's location is ideal for travelers wanting to visit the famous sights of The Holy River Ganges, yet is also close to the city's business centers.

V.R.P. Guest House also encompasses a unique set of iconic property rooted in history and tradition that deliver truly unforgettable experiences. V.R.P. Guest House is defined by the emotional and unique equity of its iconic 24 year old property that are authentic, non- replicable with great potential to create memories and stories.

V.R.P. Guest House is our brand found in the most exotic and relaxing locales of the Bhuj. The property is defined by the privacy and intimacy its provide. The Guest House is clearly differentiate by its own product philosophy and service design. They are centered around high end accommodation, intimacy and an environment that allows its guest unrivalled comfort and privacy. They are defined by a sensibility of intimate design and by their varied and eclectic culinary experiences, impeccable service.